26-Day South Seas, New Zealand & Beyond
on Maasdam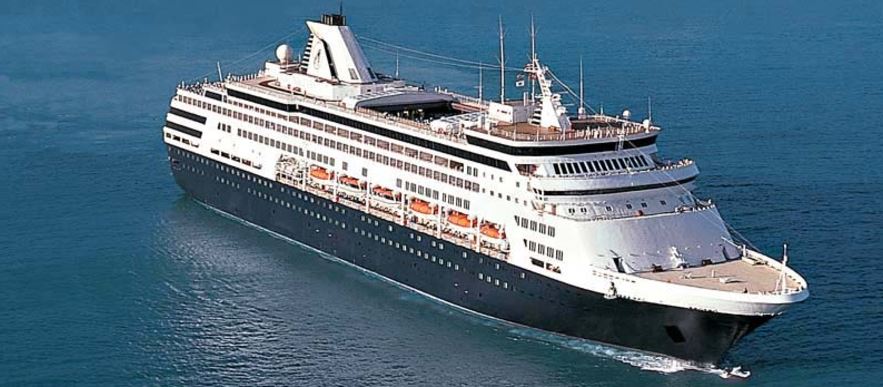 Named for the Maas River in the Netherlands,
ms Maasdam
is the fifth ship in Holland America Line's 140-year history to bear the name. Featuring an interior motif that pays homage to the historical Dutch East and West India companies of the 17th through 19th centuries, the centerpiece of this elegant ship features Luciano Vistosi's "Totem," a monumental sculpture using nearly 2,000 glimmering pieces of glass, prominently displayed in a soaring three-story atrium.
Enjoy an
...
About Holland America Line

At Holland America Line, we believe travel has the power to change the world. It enriches us as we discover new places, cultures and people. It's this belief that drives our guiding purpose to help make the world a better place through opening minds, building connections, and inspiring a shared humanity.
For 145 years, Holland America Line has been carefully crafting your next journey. Our fleet of 14 spacious, mid-sized ships offer a classic style of cruising to more than 425 ports
...
| Day | Port | Arrive | Depart |
| --- | --- | --- | --- |
| 1 | Papeete, French Polynesia | | 5:00 PM |
| 2 | Days at Sea | | |
| 3 | Rarotonga, Cook Islands | 8:00 AM | 5:00 PM |
| 4 | Days at Sea | | |
| 5 | Alofi, Niue | 8:00 AM | 4:00 PM |
| 5 | Cross International Dateline | | |
| 6 | Vava u, Tonga | 8:00 AM | 5:00 PM |
| 7 | Days at Sea | | |
| 8 | Savusavu, Vanua Levi, Fiji | 8:00 AM | 5:00 PM |
| 9 | Suva, Viti Levu, Fiji Islands | 8:00 AM | 11:00 PM |
| 10 | Dravuni Island, Fiji | 8:00 AM | 5:00 PM |
| 11 | Days at Sea | | |
| 12 | Nuku alofa, Tonga | 8:00 AM | 5:00 PM |
| 15 | Auckland, New Zealand | 7:00 AM | 10:00 PM |
| 16 | Waitangi (Bay of Islands), New Zealand | 8:00 AM | 5:00 PM |
| 17 | Days at Sea | | |
| 18 | Cascade, Norfolk Island, Australia | 7:00 AM | 3:00 PM |
| 19 | Days at Sea | | |
| 20 | Tauranga (Rotorua), New Zealand | 8:00 AM | 7:00 PM |
| 21 | Days at Sea | | |
| 22 | Akaroa (Christchurch), New Zealand | 8:00 AM | 5:00 PM |
| 23 | Wellington, New Zealand | 8:00 AM | 5:00 PM |
| 24 | Napier, New Zealand | 8:00 AM | 5:00 PM |
| 25 | Gisborne, New Zealand | 8:00 AM | 4:00 PM |
| 26 | Days at Sea | | |
| 27 | Auckland, New Zealand | 7:00 AM | |