Grand Aegean & Egyptian Experience
on MV Aegean Odyssey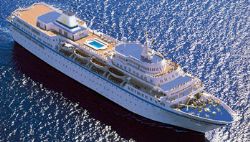 Grand Aegean & Egyptian Experience
Athens to Athens
22 days
2-night hotel stay in Athens
2-night hotel stay in Cairo
1-night hotel stay in Delphi
Free air* from select US gateways
Our second dedicated Greek grand voyage, beginning with two nights in the nation's capital to explore the great sites of antiquity, of which the Acropolis, site of the Parthenon is a must.
...
About Voyages to Antiquity

We have created a cruise experience which is designed for travellers who want to understand more about the history, culture and natural wonders of the ancient world. Our small ship, Aegean Odyssey, is perfectly suited to our destination-rich itineraries while our lecture programme connects you with the places you'll visit before you even go ashore.
SMALL SHIP CRUISING AT ITS BEST
The size of our ship allows us to visit harbours other vessels cannot reach, mean
...