Best of Uluru & Kings Canyon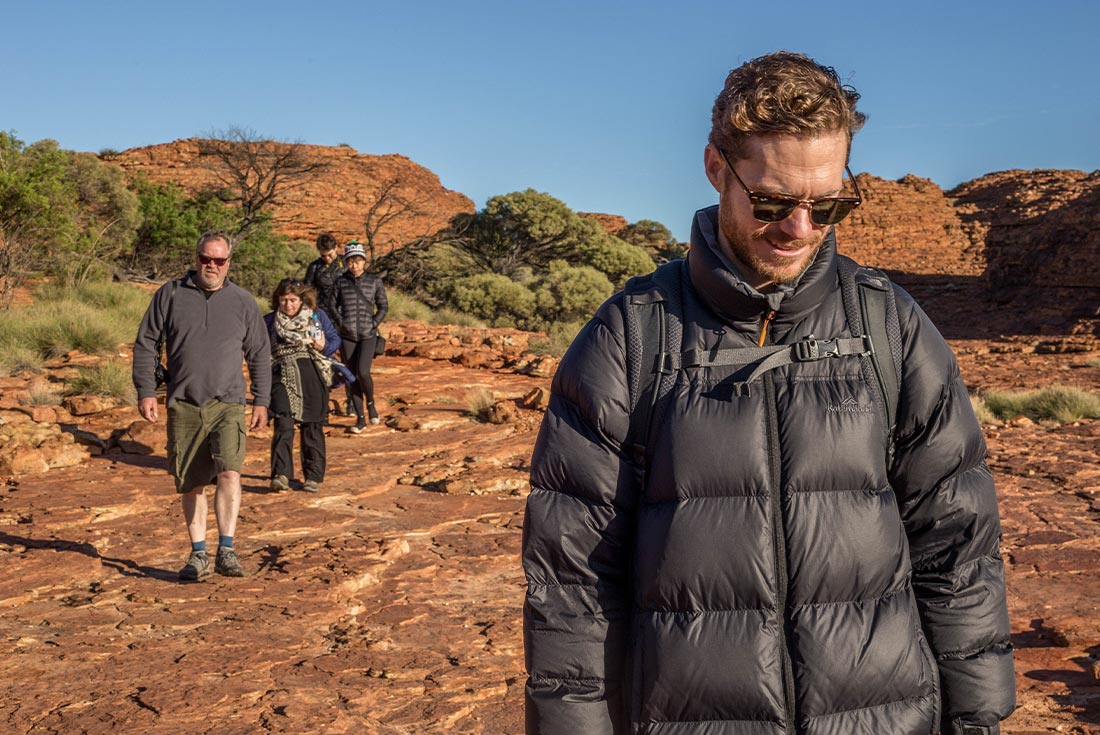 Best of Uluru & Kings Canyon
Spend five days in Australia's epic Outback to marvel at some of the country's most incredible natural wonders, discover rich aboriginal culture and explore the rust-coloured landscapes at dawn and dusk. Starting in the quintessential Alice Springs, you'll visit the iconic Western MacDonnell Ranges National Park (Tjoritja), Kings Canyon, Uluru, Kata Tjuta and more. Pack your hiking shoes, swimmers and special adventure shirt (you know the one), because this trip is jam-packed with outdoor activities that will show you what living in the Outback is all about.
Activities
Tjoritja-West Macdonnell National Park - Ormiston Gorge
Tjoritja-West Macdonnell National Park - Simpsons Gap
Tjoritja-West Macdonnell National Park - Ellery Creek Big Hole
Alice Springs - Old Telegraph Station
Alice Springs - Anzac Hill
Watarrka National Park - Kings Canyon Outback BBQ & Grill Restaurant Dinner
Watarrka National Park - Kings Canyon Karkke Cultural Experience (April to October only)
Uluru - Uluru-Kata Tjuta National Park pass
Uluru - Uluru Sunset
Kata Tjuta - Walpa Gorge Walk
Watarrka National Park - Kings Canyon Rim Walk
Uluru - Uluru Sunrise
Highlights
Discover the ever-changing colours of Uluru, one of Australia's most spiritually significant sites, as you marvel at the epic sandstone monolith at both sunrise and sunset.
Embark on a guided walk through Kata Tjuta (formerly known as 'The Olgas'), a towering collection of 36 domed rock formations, with your local guide.
Learn about bush tucker food (including the Witchetty Grub), bush medicine and the history of dot painting from First Nations guides during a special Aboriginal cultural experience.
Enjoy a hike across the famous Kings Canyon plateau, from the sandstone domes of the 'Lost City' to the oasis of the 'Garden of Eden', walk the red rock cliffs and take in views of the palm forest below.
For over 30 years we've been taking travelers around the globe. That's over 30 years of adventures, of visiting new places and old friends, of countless unforgettable moments. More than 30 years of changing the way people see the world, on small group tours with like-minded Intrepid people.

As a responsible business, we've always been committed to being there for our travelers and the communities we visit. So, you can trust that when you travel with us, we won't just be there for your first adventure, we'll be there every step of your journey.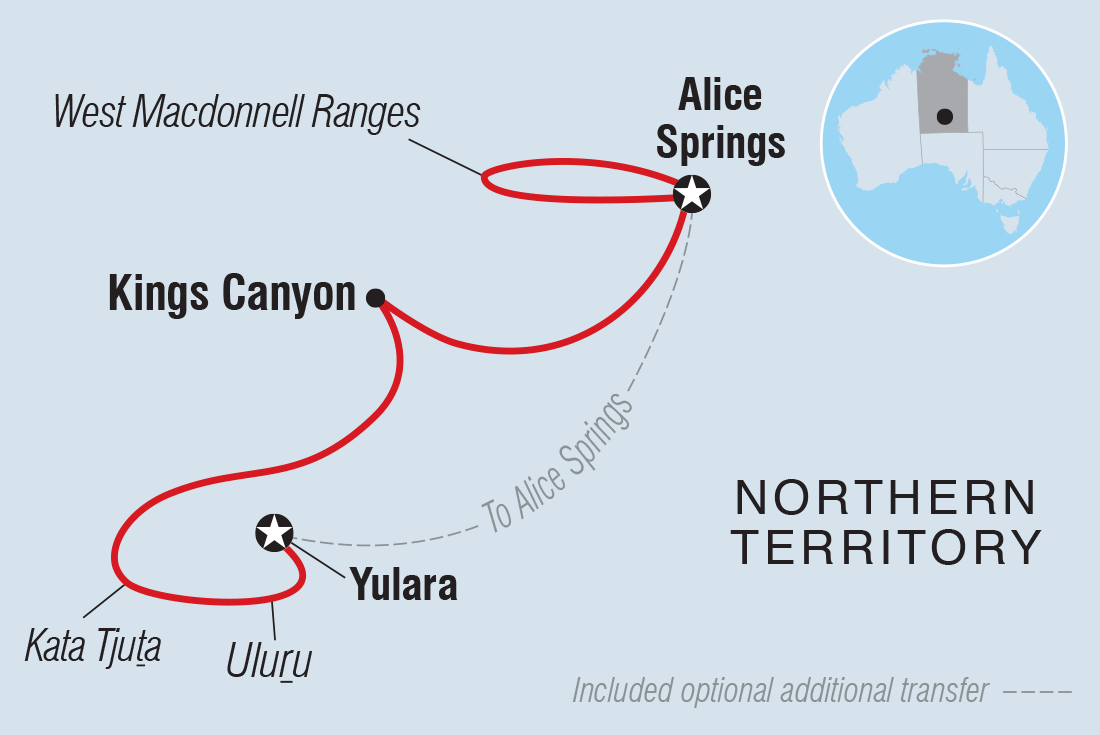 Day
Destination
1
Alice Springs
2
West MacDonnell Ranges / Alice Springs
3
Kings Canyon
4
Kings Canyon / Kata Tjuta / Uluru / Yulara
5
Uluru / Yulara (or Alice Springs)